Nowadays, there are options available for every budget in the Indian laptop market. Whether you are looking for an inexpensive laptop for browsing or a highly powered laptop to game or perform tasks like video editing, there is something for everyone. Still for most people, the sweetest spot would be INR 70,000 price.
Regardless if it is the entry level model of a premium notebook or a completely packed mid tier laptop, you can definitely get some amazing deals for 70,000. Still, if you find it difficult to get your dream laptop under 70000 you may need to stretch your budget further to get laptops under 75000. However, you can manage to find the one that is made for you from this list as it comprises a variety of laptops so that everyone has something for themselves here.
The list is not ranked in any manner or on any basis. They are not all on the same boat to compare which is why ranking is not really a sensible criteria for it.
So, do not treat the first one as if it is our best pick out of the whole list.
Not to be mentioned, that they are all best in terms of value too, with our best knowledge.
Top 10 Laptops Under 70000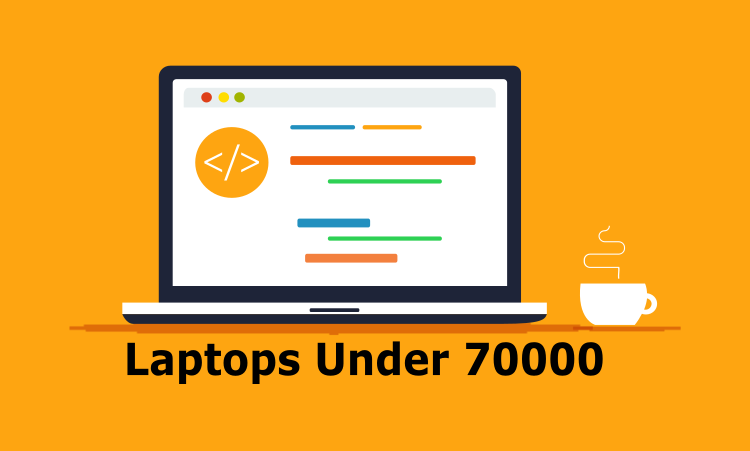 The list is divided into the following categories : Best Overall, Best for Portability and Convenience and Best for Gaming. This should hopefully cover up for everyone's need.
With that said, let us not waste any more time and dive into the best laptops available in India for under 70,000.
Best Overall Laptops for 70000
This category is focussed mainly on productivity, with little gaming priority too (if any). It is what it says in the title, the best value for money, overall laptops. These are appropriate for students looking for a programming laptops, creators looking for video editing or other graphics related works and to anyone who does not prioritise gaming above everything else.
1. HP 15 Thin & Light 15.6-inch FHD Laptop 15s-du3047TX
Our first one is the HP 15 Thin & Light 15.6-inch FHD 15s-du3047TX laptop. This may appeal more to the ones who are following a strict budget and want their preferences to stay intact in the purchase. The brand has immense name in the Indian market but this does not mean that they are making you compromise in any department to include that brand value in the deal.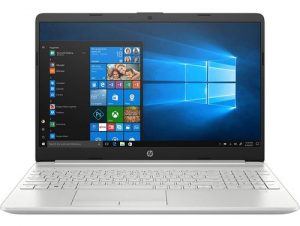 At first, when you see this laptop in person, you can easily say that it has a quite standard looking laptop design. But as soon as you lift it up in your hands, you will realise that it is a well-built laptop which does not feel cheap by any means and straight up classic.
This laptop weighs 1.76kg, that is very slightly on the heavier side as there are substantially light-weight laptops than this. But the weight is reasonable due to the metal and other hardware involved. It feels sturdy and classic.
This laptop has a full 15.6 inch screen size which is on the bigger side, that itself is a plus. It is a FHD IPS panel with 250 nits of claimed brightness levels and 45% NTSC. It uses anti glare technology as well and is micro edge WLED backlit type. In person it is a very good display that is capable of handling entertainment purposes and major tasks, but it is not meant for doing stuff like process color grading. This notebook has sufficient brightness levels for indoor conditions and outdoor environments too unless it is under harsh and direct sunlight.
This laptop is powered by a 11th Gen Intel Core i5-1135G7 processor, that is the latest 11th Gen which eliminates getting the issue of being outdated soon. It is a performance beast as the performance hike of 9th gen to 10th Gen was not very severe but this is a major jump relatively.
It features 8 GB (dual channel 4+4) of RAM and is upgradable upto 16 GB for users who are not satisfied with it. Storage options include a 256 GB SSD for blazing fast boot ups and operating files that you store in that space, for your major storage there is a 1 TB hard disk drive at 5400rpm.
A dedicated Nvidia MX350 2 GB GDDR5 GPU is available for your gaming needs. It is enough for light gaming on medium settings yet absolutely not meant for proper high refresh gaming for modern titles.
Overall, this laptop is amazing and easily recommendable to anyone looking for a good overall option for the Rs 70000 budget.
Pros
11th Gen processor
Good build quality
Dedicated GPU (MX 350)
Ample storage
Cons
8 GB RAM (though upgradable)
Slightly heavy
2. Lenovo IdeaPad Slim 5i 15.6″ FHD IPS Thin & Light Laptop 82FG00BPIN
The Lenovo laptop brand does not disappoint in providing value and the best specs for the price. Lenovo has done a great job in every department here. The laptop is very thin at 17.9mm and light at 1.66kg, with aluminium chassis providing a great finish and feel. It has a professional looking design with sleek looking side profiles and narrow bezels.
This IdeaPad Slim 5i laptop features a full HD 15.6 inch IPS screen with interestingly 300 nits of brightness level, along with the anti glare technology and 45% NTSC. Basically, all of it means that the screen is anti reflective, have enough brightness to work in bright outdoor environments and nice color reproduction as well as amazing color reproduction in addition with wide viewing angles.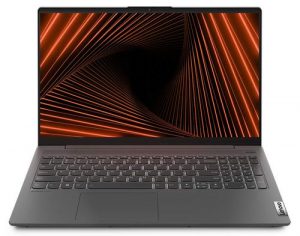 The backlit keyboard provides tactile feel and the touchpad is above average too. Overall keyboard and trackpad provide good experience while operating this laptop.
It comes with the latest 11th Gen Intel Tiger Lake Core i5-1135G7 processor and dedicated Nvidia MX 450 with 2 GB of GDDR6 memory. These together offers good processing power even if you choose to do heavy tasks like video editing along with normal gaming too. This is not specifically meant to be a gaming laptop but it does not fail to provide you pretty good gaming experience either.
The IdeaPad Slim 5i laptop offers 8 GB of 3200MHz DDR4 RAM which is un-upgradable. So if you perform tasks that demand more RAM then this might be an area to improve. But you should definitely do some research to find out what your RAM requirements are. It is a high speed RAM that will provide good performance, if you are satisfied with it being 8 GB. You will remain unaffected if you use your laptop just to browse, little entertainment, programming and basic video editing.
Storage options are good enough with 256 GB SSD and 1TB of HDD which make sure your system boots up quick and operates very smoothly as well as is capable to store large enough files for modern requirements.
All inclusive, it's a killer deal if you can manage with that 8 GB of RAM (which most people can). You will surely not regret purchasing this laptop. That was it for this one, next head towards our another pick of this category.
Pros
11th Gen processor
Dedicated GPU (MX450)
Fingerprint sensor
Well built
300 nits of brigh
Cons
8 GB RAM (un-upgradable)
Average speakers
3. ASUS Vivobook Ultra K513EA-EJ563TS Laptop
Another contender is from Asus and belongs to the latest VivoBook Series. It checks all the points of the list of any user who needs a powerful daily companion to handle big tasks at ease for them all day long.
The VivoBook Ultra laptop has a 15.6 inch FHD display without any anti glare this time, which is subjectively influential because some may like it to be glossy or reflective. Appropriate brightness levels are provided for you with this laptop.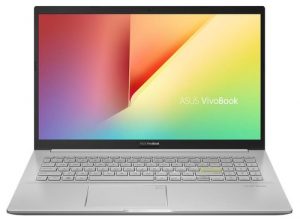 Asus offers the latest Intel Core i5-1135G7 Processor that would not let you down in any manner with its processing power. You can easily do heavy video editing and demanding tasks without any issues. The Intel Integrated graphics will meet your basic gaming needs very comfortably.
Backlit keyboard is a pleasure for operating at night or dark environments. Also the enter key has different color backlit which is pretty attractive. Trackpad feels good and uniform in terms of the response you get from each portion. Both together provide, nice and premium experience.
Coming with an appreciable 16 GB pre installed DDR4 RAM, this laptop deserves some respect here. This much of RAM is sufficient enough for upcoming years and you would not need to upgrade it regardless of what you expect the laptop to perform with respect to price.
Plenty of storage with 256 GB SSD for great speeds with the operating system and 1 TB of hard disk drive as a major storage option for chunky modern necessary files.
The battery life is good as there is no GPU that consumes more of it. It can easily last approximately upto 8+ hours for normal usage but this is subjective as it may vary with your usage.
All in all, it is an excellent laptop for the price below 70000 that can satisfy anyone easily by what it offers. You are totally getting what you are paying for.
Pros
16 GB RAM
Backlit Keyboard
Fingerprint sensor
Classic looks
The 1 year international warranty
Cons
No dedicated GPU
No anti glare technology supported
4. Lenovo IdeaPad S540 81NG002BIN 15.6-inch Laptop
Let's find out what this selection can offer for the budget. Coming from the start, it has an all aluminium design that looks and feels premium. This notebook comes fairly light-weight (1.6 kg approx) and thin (16.9mm) which enhances its portability convenience.
Display of this notebook is amazing, coming at 15.6 inch FHD IPS type along with anti glare technology as well as 72% NTSC coverage which is great. In person, this display is one the best you will get in this price range and category. The keyboard feels nice and responsive with backlit support that takes care of you at night/dark conditions.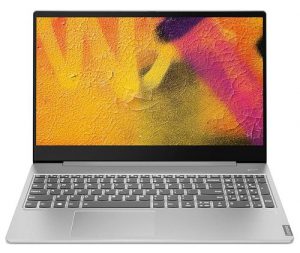 Next up, the processor is 10th Gen Intel Core i5-1035G1 which will suffice and not become obsolete for coming years. This has enough computational capability for video editing, etc. You will not notice any stutter or lags in the interface due to this processor and high speed SSD.
This IdeaPad S540 laptop features a 8 GB RAM that is enough for most people and will not limit the potential of this powerful laptop.
The storage is excellent with 256 GB high speed SSD and 1TB of HDD in the laptop. There is also additional external HDD. It comes with a 2 TB of F309 USB3.0 external hard disk which will eliminate any need for more storage or lookout for another SSD.
After all, this laptop is worth the money it asks for, and it is capable to satisfy you for coming years. This IdeaPad S540 is an easy to recommend kind of laptop in 70000 range, for anyone even if they wish to game along with their productive work. That MX 250 graphics card will take care of that gaming department with its 2 GB of GDDR5 memory. So, no worries at all. You can definitely check this out before finalizing your digital companion.
Pros
2 TB external HDD
Nvidia MX 250 GPU
72% NTSC color gamut
Anti glare
Aluminum body
Fingerprint sensor
Cons
8 GB RAM
Trackpad is average (subjective)
Best For Portability & Convenience
As the title of this category suggests it is made for being convenient on the go, so it will focus on being lightweight, thin and versatile. However, this does not mean that you will have to cut some corners in the performance that is required for your work.
1. HP Envy x360 Convertible Touchscreen 13.3-inch FHD Laptop 13-ay0044AU
The Envy x360 is a well deserving laptop to be in this list for best options under 70k, it truly is one.
Let us start with the build quality, the build quality of this 2-in-1 laptop is superior and better than what we get with the competitors. It is ultra thin at just 15 mm thickness and immensely light-weight at 1.32 kilograms. That is one of the major reasons, this laptop is mentioned here. The metal chassis and hardware are all managed within that space by HP which is really wonderful.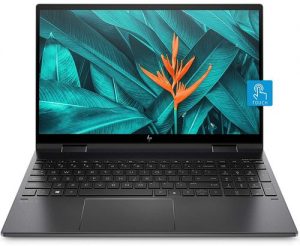 The 13.3 inch touchscreen display truly shines as the FHD resolution provides dense packed pixels to give sharp visuals. Here, you are getting an edge to edge glass with micro edge technology facilitating the almost borderless design. It is an IPS type of panel with 300 nits of brightness and 72% of NTSC color gamut coverage due to which, you can easily spot the difference between any other standard display. The color reproduction and viewing angles are great, providing rich contrasting blacks which looks better during media consumption.
The response of touchscreen is amazing and enhances the overall experience, it supports multi touch as well.
There is a Corning Gorilla glass NBT which is the glass protection provided for touch enabled notebooks. So, you can feel free for minor bumps or scratches on the screen.
You get an active pen as a part of the deal too, which is a substantial plus, as brands usually sell it separately at a hefty price tag. This stylus works flawlessly on the screen and does not feel stuttering or lagging anywhere on the screen.
It has Ryzen 5 4500U processor that will definitely serve you well on the go for all your processing demands, professionally as well as personally. The Radeon Vega graphics that come integrated are enough for your basic needs.
There is 8 GB of expandable (upto 16 GB) DDR4 RAM which provides upgradability support for future requirements.
For storage, this convertible laptop has just 256 GB SSD to offer for fast read and write operations. You may get an external SSD/HDD if you need some extra storage option as per your requirements.
It has one of the best battery life you will get even with more budget to spend, at nearly 9-11 hours (approx) with normal usage in reality and a maximum battery life of 16 hours (claimed), which is clearly bonkers.
The Envy x360 laptop has 1 SuperSpeed USB Type-C (10 Gbps) and 2 SuperSpeed USB Type-A (5 Gbps) ports which are amazing and special other than the regular ports offered.
Such an impressive spec sheet which is even more amazing in person. It is a solid convertible laptop for a reasonable price of around 70000.
Pros
Extremely light weight at 1.32kg
Touch and pen input
Good quality 360° hinge
Powerful Ryzen 5 processor
RAM is upgradable (if needed)
Cons
Lesser storage
Feels warm sometimes due to its slimness
2. LG Gram 10th Gen Intel Core i5-1035G7 14-inch IPS Full HD Laptop 14Z90N
Another best for portability laptop we have here is the LG Gram 14. It comes with an all metal (majorly aluminum) chassis with professional design, having a simple gram logo at the back that feels premium. This laptop is ultra thin at just 1.7 cm which provides slim side views.
The very moment you get your hands on this laptop, you will realise that at just 999 grams it feels "one of the lightest laptops ever made in the world". Although being featherweight and thin, it manages to have a very sturdy and solid build with military grade certifications which give relief for minor bumps and splashes.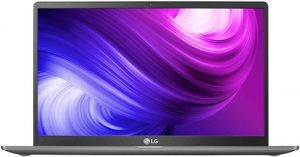 In front, you get a 14 inch FHD IPS display which will serve you really well for browsing, media consumption or editing due to its good colour production and viewing angles. The keyboard is backlit with different levels of brightness to serve the best as per personal preference, and it also provides a very tactile feel making it a pleasure to type on it.
To provide you with amazing computational power there is a 10th Gen Intel Core i5-1035G7 (ice lake) processor. It can handle your daily tasks very comfortably. This processor is very efficient which has less tdp consumption and extends battery life. That brings us to the astonishing battery life of laptop. It can have maximum battery life of upto 18.5 hours. In real life you could easily squeeze and obtain approximately 9-12 hours with normal usage. This battery power is one of the USP for the LG Gram laptop. You cannot easily find this level of battery backup from any other laptop even at a higher price range.
For random memory, there is 8 GB of DDR4 RAM in this laptop. To stack up with all of these features, we have a 256 GB SSD as the only storage option.
The Gram has a 3 years of warranty which makes it even more reliable purchase as LG has service centers all over India.
Considering all of the features you get under that thin and light design on the go, this laptop earns this recommendation.
Pros
Tremendously light weight
Long lasting battery life
Clear and loud speakers
Impressive display
Very sturdy build
Fingerprint scanner
Cons
Reflective/glossy screen
No dedicated GPU
8 GB RAM
3. Dell Inspiron 5502 15.6-inch FHD Laptop
The Inspiron 5502 laptop is a business laptop that includes some of the best aesthetics you may have ever seen in laptops with this price range of 70000.
It looks super premium and professional that it is very hard not to stare at this laptop while passing nearby. The high quality platinum silver finish needs metal and so Dell met the requirements with an all metal body made up extremely well. The build quality is superb and can easily compete with some higher budget options. This comes at a cost though; it increases the weight of this laptop significantly i.e. 2.2 kg while the thickness is good at 17.8 mm due to proper placements of hardware.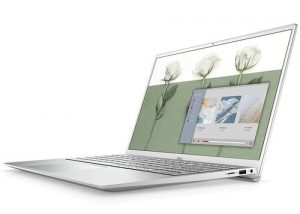 In the 5502 laptop, you get a 15.6 inch FHD IPS display having anti reflective coating or anti glare technology. Once you see this display physically, you will surely notice that it is attractive, vibrant and appealing with those narrow borders.
This 11th Generation Intel(R) Core( TM) i5-1135G7 processor powers this laptop. The Nvidia GeForce MX330 has 2 GB of GDDR5 memory that is capable for meeting all your business needs on the go. This combination is superb that would not be obsolete a few years down the road.
It has 8 GB of DDR4 RAM clocked at 3200 MHz in addition with 512 GB of SSD as the only storage option for you. This storage is sufficient for majority of users. However, the ones left out can always plug in their external storage device.
The battery life on this laptop is great and provides upto 9-10 hours of backup on normal usage. All thanks to the 4.9WHr battery.
To wrap up for this pick, it is a superb business laptop to keep along while traveling daily for long hours.
Pros
Latest 11th Gen Intel processor
Sleek and slim profile
Excellent build quality
Brilliant Built in camera
Cons
8 GB RAM
Weigh fairly heavy
Best Gaming Laptops Under 70000
Here is what seems to be the most anticipated and interesting kind of laptops for most people. As gaming is booming exponentially in India, everyone is curious to be a part of the gaming community nowadays.
1. Lenovo IdeaPad Gaming 3 AMD Ryzen 5 Full HD IPS Gaming Laptop 82EY00L4IN
It is really hard to ignore this latest Lenovo laptop while looking for a gaming laptop for 70000. For a gaming laptop involving more hardware, the weight and thickness are expected to get impacted too which is reasonable. Hence, it comes at 2.2 kg weight and 24.9 mm of thickness. The build is tough with military grade certifications.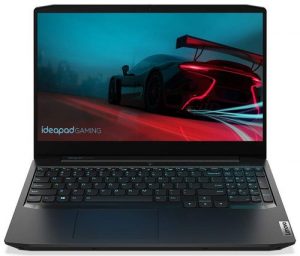 This IdeaPad Gaming 3 laptop has a 15.6 inch Full HD IPS panel with 250 nits of brightness level in addition with anti glare technology. So you get enough brightness without any reflections on the screen. It is a standard 60Hz panel with good colors and viewing angles which feels amazing at the smooth maintained frames.
You get a Ryzen 5 4600H which is a 4th Gen six cores processor, and it is just simply amazing. This processor is a beast which would not disappoint you in any manner.
Lenovo pairs this processor with the Nvidia GeForce GTX 1650 ti having 4 GB GDDR6 memory. The combo is enough for playing games at constant 60 frames per second in most titles at 1080p. Even other than gaming, this configuration will not let you down while editing videos, rendering, etc. The keyboard and trackpad are really very good and provide amazingly smooth as well as responsive experience.
It has 8 GB of DDR4 RAM clocked at 3200MHz. For storage, we have a blazing fast 512 GB SSD that is definitely a plus as we usually see 256 GB SSD here. This is sufficient to store all your necessary files.
Battery backup is normal, about 5 hours as an average life. After looking at everything, this laptop is a spectacular offer for the price of 70000.
Pros
Powerful processor
Dedicated high-power GPU
Rapid charge support
Anti glare screen
Special cooling system
Nice speakers
Backlit keyboard
Cons
No freesync support
8 GB RAM (upgradable/fixable)
60Hz display
Average battery life
2. Dell G3 3500 Gaming Laptop D560245HIN9BE / D560317HIN9BE
Whether it is a simple and light task or a hardcore and demanding activity, this gaming laptop would satisfy your need.
Starting with its build we have a good and durable build quality as we expect from Dell. After assembling all of the parts, this laptop has 22 mm thickness and 2.3 kg weight. Both are justified by the amount and quality of hardware used in this laptop.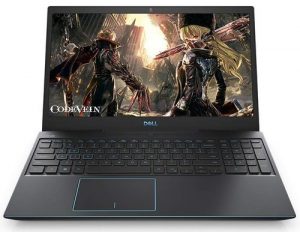 Main USP of Dell G3 35000 laptop is the 120 Hz of refresh rate which itself is a very major bump than the 60 Hz most people are used to. You would not want to use any 60 Hz screen again, they will appear stuttering and laggy after you use one with a 120Hz refresh rate.
Other than the refresh rate, the display is a 15.6 inch FHD WVA IPS panel with anti glare technology along with 250 nits of brightness level.
It is a backlit LED with narrow borders to serve you the best possible immersion.
The keyboard is backlit, which makes it easier to work at night. And the trackpad is pretty responsive too, recognising even the subtle touches and providing uniform tap response throughout the pad. Both together make your working time significantly better.
You get a quad core 10th Generation Intel i5-10300H Processor that can run all your modern needs very comfortably. Combining the processing power of this cpu with the Nvidia GeForce GTX 1650 that comes with 4 GB of GDDR6, this laptop levels up to serve you the ultimate gaming experience. Even if you are a professional gamer, this laptop is capable enough for utilising that full refresh rate and providing 100+ fps in titles like csgo and valorant at high settings.
Next up, the G3 3500 offers 8 GB of DDR4 RAM which is 4 GB × 2 (dual channel) to be precise. Its plus is that this is upgradable upto 16 GB for all those users who require more memory for squeezing complete potential of this laptop.
In the storage, you get a 256 GB M.2 NVMe SSD for extremely fast read and write speeds in addition with a 1 TB 5400 rpm HDD for major file storing requirements.
To fuel this beast up, it has a 3 cell battery  that comes up with upto 10 hours of backup. This may vary according to your usage, still it is a very nice battery that fits well with other features of the G3.
Summing up, it is a perfect gaming laptop for the 70000 budget and you simply cannot ask any more for that price.
Pros
Amazing 120Hz refresh rate
Impressive battery life
Loud and clear speakers
Anti glare technology
Fingerprint reader
Cons
8 GB RAM (upgradable)
No type C port
That was it; you have met the end here.
Thanks a lot if you have reached this far reading the list. I hope you found the next laptop below 70000 for yourself from the list. If you are stretched on budget, do check out laptops under 65000.