Laptops are not a luxury like they used to be during our forefather's time. It turns out that they have become a basic necessity for the majority of us in today's age and time. Like anything else, you will always benefit from acquiring a laptop from a good brand. Gladly enough, we have done our homework. Therefore, we can tell you which brands are the best in India nowadays.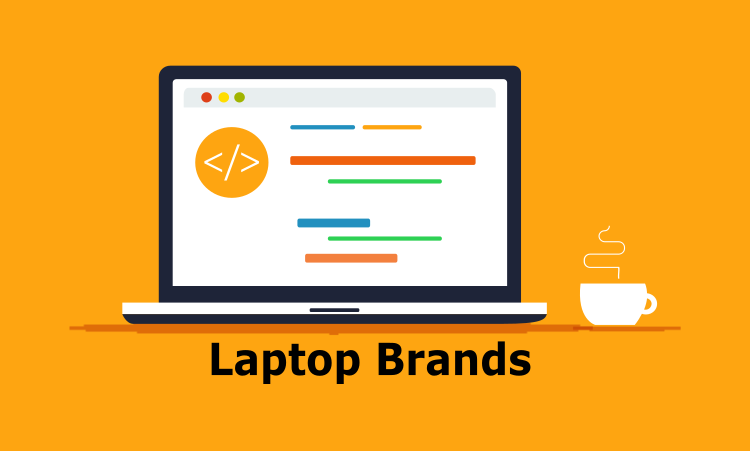 Best Laptop Brands : Top 10 Laptop Brands
1. Acer
Acer is a well-loved brand in India today. They supply both high and low-end laptops. Unless you treat their laptops like an indestructible commodity, they usually last for a long time. Not to mention that their high-end laptops are an engineering marvel by themselves. For those who don't know, they have been around since 1976. So, they are more than four decades old, which is to say that their credibility cannot be questioned. Founded by Stan Shin, his wife (Carolyn Yeh), and five others, the company started off with just eleven employees.
Initially, their main business was technological consultancy and distribution of electronic parts. Acer entered the laptop market almost two decades later in 1997. The company's ability to keep up with the latest innovation helped them grow by leaps and bounds in the years to come. Seriously, very few computer companies based outside of the United States have climbed so high.
Acer stands out from the crowd due to the wide variety of choices they offer. No matter how big or small your budget is, you will surely find an Acer laptop that will fit into your tentative budget. The company makes every effort to offer the best value for your laptop. They truly combine power and affordability like no other laptop brand out there.
Their laptops may not be as aesthetically appealing as their competitors. However, their laptops don't fall short in other major areas of use. They also shine in the area of customer support. When customers comment about Acer, they usually recommend the brand to others. Most of their laptops also come with a standard one-year warranty. Of course, some Acer models carry a higher warranty.
For all these reasons, Acer is constantly on top of a consume's mind when shopping for the best laptop in India.
2. Asus
Asus is another leading laptop brand in India that has taken the laptop market by storm. The brand retails many exciting laptops under different price ranges to suit the varied needs of most laptop shoppers out there.
Basically, they offer entry-level, mid-range, and premium laptops at a marginally lower price than their rivals. Unlike the rivals, they don't cut corners to keep their prices lower than the competition.
The goal of this Taiwanese multinational company is to create smart laptops for today's and tomorrow's fast-paced life. Founded long back in 1989, the company employs more than 20,000 people to deliver laptops with high-end hardware and software configurations.
Believe it or not, many reputed magazines have ranked Asus high in the list of most admired laptop companies in the world today. In fact, Asus is one of the most awarded laptop companies out there.
That said, their customer support team isn't very efficient. Some buyers also claim that their touchpad response isn't the best. Of course, it's easy to find some bashing comments for a company that sells thousands of thousands of laptops every year.
The fact still remains that very few laptop companies out there can beat Asus when it comes to using premium specs in a laptop while keeping the price sensible. Even their low-end laptops come with good quad-core processors. Some of the common features that you will notice in an Asus laptop are good-quality speakers, Nanoedge technology, groundbreaking LED screen, light-body, praiseworthy keyboard, Intel Core processor along with a highly dependable cooling system.
Their warranties are also pretty flexible, covering all aspects of manufacturing defects, accidents, and viruses. Their laptops are available in great colors too. Not to mention that their newer models continue to inspire everyone.
3. Dell
The list of the top laptop brands in India would be grossly incomplete without mentioning Dell. Dell enjoys a massive fan following not just in India but across the globe. They are known to provide laptops with fantastic build quality and user experience. They are also known to keep their prices low.
Despite being an American company that operates in over seventy different countries, they have mastered the art of pleasing the hearts of Indian consumers like no other foreign company out there.
They not only provide well-made laptops, but they also offer excellent after-sale service/support.
That said, their basic models carry a pretty mediocre look, and they don't come with great hardware. Keep in mind that these basic models are billed accordingly. So, they are not taking laptop purchasers for a ride.
Of course, they do offer a series of premium laptops as well that come with top-notch configurations for optimum performance. Needless to say, the premium models carry a higher price tag too. The way they design most of their laptops is far better than other brands. You will hardly come across customers complaining about inferior parts, overheating, or issues along the same lines.
They really use their decades of experience to provide high-quality parts and more features at a lower than usual price tag. Even their low-end laptops last for several years without any issues.
Not to mention that Dell also offer an extended warranty at cheap rates on most of their laptops. For laptops under warranty, they provide home service too. Yes, they provide door to door service in India, which is to say that the technician will carry all the necessary parts to fix the device in front of your eyes.
4. HP
HP is an American company that was founded in 1939, which should tell you that they are one of the oldest laptop brands out there. They manufacture various computer accessories like printers, mouse, keyboard, etc., and supply them to the global market.
Most Indian consumers have unanimously agreed that HP machines come with great specs and offer long-lasting performance. The good news is that even their low-tier laptops deliver killer performance. Therefore, HP laptops have been a nice hit in the Indian market. Not surprisingly, you will find their presence in the smaller Indian markets as well.
As such, their product lineup includes both low-end and high-end laptops. So, there's one HP laptop for every budget. Of course, their premium laptops are the best as they feature the latest hardware. Plus, they boast of an extremely slim profile. Their aftersales service is commendable as well.
Another nice thing about HP is that they don't overprice their laptops like other laptop brands in the market. So, you will usually feel that you got a bargain deal from them, which most Indian consumers would prefer on any given day of the week.
Not to undermine the fact that they have taken some design clues from their competitors and raised the bar to a whole new level. They also dare to be different, which gives them an edge over their rivals.
Their current line of laptops includes laptops that are powerful, slim, fast, and attractive all at the same time. Praised for their unparalleled performance, their laptops have earned a lot of honors and awards over the years. HP really knows how to charm the consumers. Indian laptop shoppers consider HP laptops as the easiest to use with best-in-class design, battery life, and port selection.
According to many, their support may not be as good as DELL, but they are not far behind.
5. Lenovo
Lenovo is a Chinese brand that sells a huge range of laptops in the Indian market. Their laptops are best suited for casual and business use. In fact, Lenovo is an all-time favorite brand among Indian students, home users, and working individuals. T
he company packs up a lot of features in a typical laptop while keeping the price pretty reasonable. Day-to-day casual use aside, most of their mid-priced laptops can be used for coding activities too. Not to mention that most of their laptops bear a good battery life.
For those who don't know, their ThinkPad line up of laptops sells really well. Their 2-1 laptops, which can be used both as a tablet and laptop, have also garnered a lot of attention in the Indian market. Basically, most of their laptops fly off the shelves pretty quickly because of how good they are.
Of course, all laptops will have some merits and demerits. So, you may hear both negative and positive reviews for a laptop. After all, various laptop purchasers have their own perspectives about a laptop.
That said, Lenovo laptops generally provide more value for the money's worth. Believe it or not, the lifespan of a typical Lenovo laptop is anywhere between three to seven years on average, which is to say that the company really makes long-lasting laptops. Needless to say, the mileage will vary based on the model you get. But then, their laptops can handle several years of rough use with ease. They also function like new for a long period.
Besides great build quality, they have a good support team in place. Therefore, it should come as no surprise to learn that most Indian users have stated that they had better experiences with Lenovo laptops than the rivals.
6. Microsoft
Microsoft is one of the oldest computer brands in existence today. Of course, you might already know about their Windows Operating System, which is used worldwide by more than 90% of the computer users out there.
To put it simply, Microsoft is a big name both in the global and Indian markets. In fact, this American company enjoys a googd market share in the Indian laptop market in today's competitive age and time.
Their laptops are often preferred by folks who seek reliable laptops that carry good specifications. The company has spent decades perfecting laptops to the point where they can offer a diverse range of laptops for a variety of different uses and occupations. From the regular homeowner and working professional to an avid gamer, Microsoft has a laptop to seemingly fit into most lives. Working in Microsoft's favor is the fact that they also provide good service post-purchase.
The latest models come with Windows 10 and other perks like Windows Ink, Windows Hello, and Cortana. Not to mention that their Surface models have fared very well in the Indian market. Each of the Surface laptops has received high ratings from Indian consumers.
The company's recently launched product, the Microsoft Surface Pro, has literally put most of its competition to shame. Furthermore, the majority of their laptops come with a generous warranty.
However, upgrading the product specs can be an issue because it can potentially void the warranty. They also charge a bit too much for product upgrades, which, obviously, weighs down the brand's overall ranking. If we talk about the company's goals, Microsoft is clearly passionate about technology, design, and growth. The company has taken bold steps time and again to aid its growth and reached a level where rivals can only dream of. It's one of those companies that achieves any goals that it sets for itself.
7. MSI
MSI (Micro-Star International) is one of the best manufacturers of gaming laptops in today's age and time. It's a Taiwan-based company that has been focusing mainly on gaming laptops for the last thirty-plus years.
However, this brand does not enjoy a strong foothold in the Indian market because of its late entry. However, their presence cannot be fully ignored. Slowly and gradually, MSI is being recognized as a premium laptop brand. Most past laptops purchasers from India have commented that no one will ever regret getting an MSI laptop.
The company has also improved its after-sales service a lot, which was a major concern when buying anything. They are setting up more service centers all across India. As a part of their expansion plan, they also keep pumping out some amazing laptops. At the moment, they may be an underdog. However, their product line and development plan suggest that they won't remain an underdog for long.
Talking about their products, they have some of the sleekest laptops around. Their Ambient Link technology is also unmatched. Unlike the competition, they provide accidental damage protection as well. This should tell you that they have great confidence in the build quality of their laptops. Not to discount the fact that MSI's laptops can be easily upgraded as well.
Plus, their laptops don't heat up badly even when tested to their limits. Of course, this can't be said about every model. But, most of the mid and high-priced laptops perform really well in all areas of use without any issues.
Everything said and done, MSI is the best choice for those who are after a gaming laptop in India. They really make top quality gaming laptops that are a cut above the scope.
8. LG
LG Electronics, a well-known consumer electronic company, provides televisions, cell phones, refrigerators, cameras, laptops, and many other home appliances to worldwide customers.
Their laptops are said to be highly suitable for the diverse lifestyle of an Indian consumer. The company's laptop variants are not as plentiful as other leading laptop brands in the market. But then, do offer a decent variety of laptops, which include 13-inch, 14-inch, 15-inch, and 17-inch laptops.
With innovative design and revamped technology, their laptops provide a nice blend of looks and performance. The battery life and the durability of LG laptops are also second to none. Believe it or not, their 17-inch LG gram laptop was recognized as the world's lightest laptop by the Guinness World Records in 2019. While most 17-inch laptops weigh four pounds or more, the 17-inch LG gram laptop touts a weight of merely 2.95 lbs, which is remarkably light for a 17-inch device of its nature.
Not to mention that the battery life of the LG gram is also extraordinary, to say the least.
Well-aware laptop purchasers usually get an LG laptop without any reservations. Most of their laptops are nicely engineered, have a splendid keyboard, and good enough specs to perform well for many years and beyond.
As a company, they also do a very good job in the area of customer service. However, the irony is that the vast majority of Indian shoppers are still not aware that LG makes laptops. So, LG is still struggling to earn a premium brand positioning in India. This is to say that they do not have a strong hold in the laptop market as much as they have in other electrical appliances, such as television, air conditioners, refrigerators, and so on. LG may not be ahead in the game yet. However, their laptops are worth considering in today's age and time.
9. Mi
Xiaomi Mi made its well-awaited grand debut in the Indian laptop market by launching two laptops in 2020. So, they have not been around for ages like other laptop brands out there. The two laptops launched by them are: Mi Notebook 14 Horizon and the Xiaomi Mi Notebook 14. Reason being, they saw great success in the Indian smartphone segment. So, getting into the laptop market was the next obvious expansion strategy that worked well for them.
Both the Mi laptops were well-received by the Indian audience. As such, the laptops come equipped with 10th Intel Core processor, 8 GB RAM, 512 SSD, and Nvidia GeForce graphics (optional). The battery life on these laptops is up to ten hours. Not to discount the fact that the starting price of these laptops aren't too high for a product with solid specs.
After testing these products, most Indian consumers actually back this brand. Therefore, this brand makes it to the list of top laptop brands in India, despite being a relatively new company in the Indian laptop market.
Only time will tell how successful they will be in penetrating into the established Indian laptop market. However, their products have shown great promise. There are hardly any reports of quality issues with their laptops, which should tell you that they have done their homework very well.
Everything taken into account, you can trust Xiaomi Mi for your next laptop purchase. That said, it's worth bearing in mind that you may face difficulty in repairing the laptop if you do not live in a popular city because they do not have many laptop services centers across India.
10. Avita
Avita is another lesson known brand in India that deserves being mentioned in the best laptop brands in India because of how good their laptops really are. We are not saying that the laptops from this Hong Kong-based company, Nexstgo are the best out there. But, do they offer good value for the money spent on them.
They launched a new laptop series in India called Avita Liber with plans to introduce more laptops in the future. The basic Avita Liber model starts from roughly around 28,000, and the laptops in this series go up to 84,000 rupees for a Core i5 7Y54 variant.
The best part is that they offer a complimentary warranty of three years on their laptops to take care of most shopping woes that a consumer may have. Another nice thing about this brand is that they made the laptops available in fourteen different colors.
Their laptops are geared towards young office goers. Talking about the product specs, the Avita Liber laptops are fueled by Intel's Pentium N4200 and Core i5 processors with integrated Intel HD graphics card. Furthermore, they feature 4 GB/8 GB RAM paired with either 256 GB/512 GB SSD storage. The laptops also carry a sleek and beautiful look. Plus, they weigh less than other equivalent laptops.
Keep in mind that the company already enjoys great success in countries like Hong Kong, Taiwan, Singapore, USA, Philippines, and many more. So, they are not a rookie laptop company. Therefore, their laptops are worth a consideration, despite them being a new entrant in the Indian laptop market. Given how good their laptops are, they can actually be a serious contender for other top laptop brands in India.